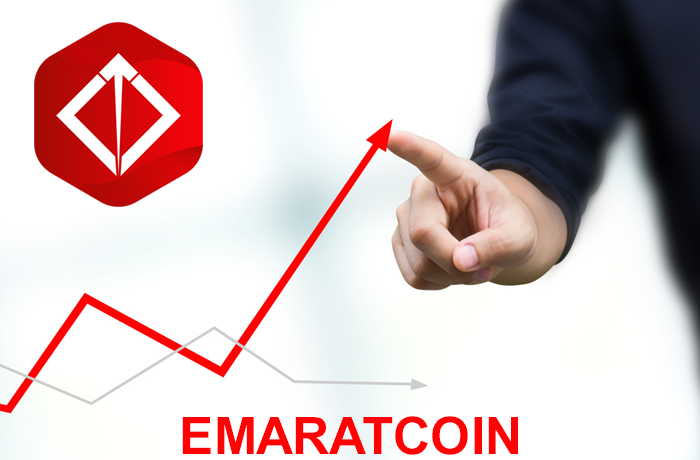 EmaratCoin is fastly growing by adding more features
First of all, thanks for trusting us and having believe in our technology and vision. We are very glad to see you with us at the initial stage of a new era.  We want to bring to your attention that there are multiple updates and new features were added to EmaratCoin (AEC)'s ecosystem in last few weeks and many of new features are coming soon. We are building a uncompletable blockchain technology so that we can have a role of leader in crypto industry.
What we did in last few weeks?
Release of Minting Wallet for Windows Operating Systems
Release of Minting Wallet for Mac Operating Systems
Release of Minting Wallets for Linux Operating Systems
Listed on Tradesatoshi.com (1st trading exchange partner)
Listed on CryptoHub.online (2nd trading exchange Partner)
Listed on Octaex.com (3rd trading exchange partner)
Listed on WorldCoinIndex.com (Better than CoinMarketCap)
Listed on CoinGecko.com (Better than CoinMarketCap)
Listed on Coinlib.io (Growing Coin Market)
Listed on CoinRanker.net (Growing Coin Market)
Shifted our Mining Algorithm from PoW to PoS
Added a total market capital of 31.18 Million dollar to exchanges
Website Upgraded to Version-2
EmaratCoin Support Center Launched
Token to Coin Swap start
What's in our pipeline?
Listing on CoinMarketCap.com (CMC)
Listing on Stocks Exchange
Listing on 1 another big trading exchange (Name will be revealed later)
Website upgradation with multi language support
Whitepaper upgradation to version-2
As you are likely already aware, the release of some information about Emaratcoin (AEC), unfortunately, occurred prematurely, which has resulted in many questions being raised regarding the status of this project. The most frequently questions  will be answered through proper newsletter and support center. Trading for all AEC token holders will be started on exchanges after coin distribution/token to coin swap. We are not a small project, we are growing much faster than other cryptocurrencies. We have a proper vision and complete roadmap.This will ultimately kick off the company's plans. We encourage anyone waiting on this to please be patient and Join our Official Telegram Channel for Latest Updates.
The token exchange will occur on trading exchanges and starts on May 07th, and ends on May 17th. Details about the company, Emarat Coin, can be received by subscribing to the Emaratcoin's new website (upcoming). Subscribers will receive news alerts as it happens. There are a series of news announcements to occur after the coin distribution to the token holders. Stay Tuned.